Already feeling stressed out about wading into those Black Friday crowds even though the big shopping spree is still two days away?
Google Maps wants to help. (Or at least they're trying: see NOTE below)
A year after launching that little Popular Times graph to Google Search and Maps, letting users know how typically crowded that Starbucks or Best Buy is at any given time of the day, the search giant this week is adding a bonus tool just in time for Black Friday: real-time info.
"Since introducing the Popular Times feature in Google Search and Maps last year, you've been able to check how busy a place typically is at different times of the week," says  the note on Google's blog. "We're adding a real-time look at how crowded a place is right now, to help you decide where and when to go. Whether you're rushing to pick up a last minute gift or seeking a lively bar for some festive spirit, check Popular Times for a sneak preview of what to expect when you arrive."
The Android feature, which is not yet available on the iPhone, builds on Popular Times by adding updates with a red LIVE button and a bit of text.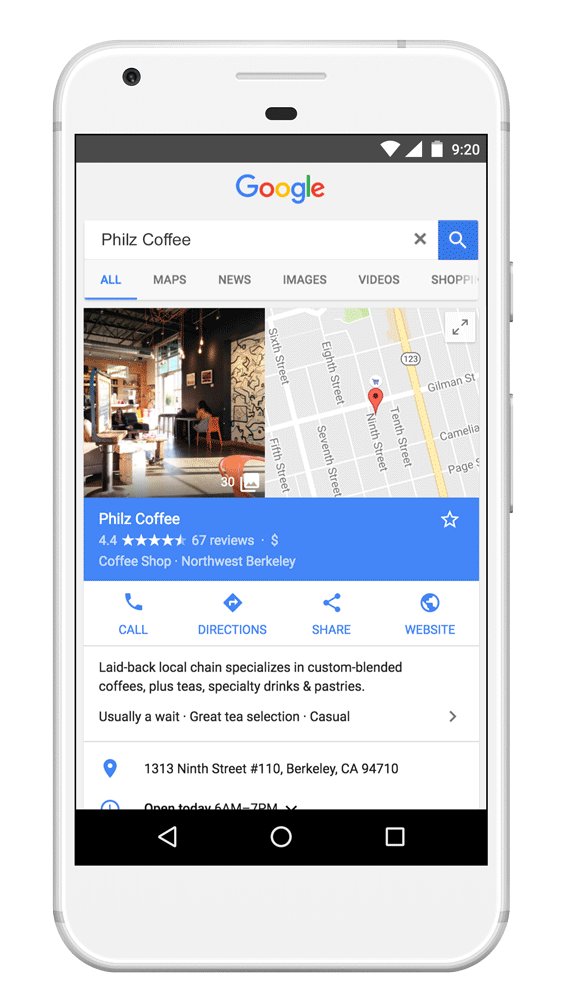 There's more: The app also includes a note like "People typically spend 10-45 mins here" so you can plan your visit accordingly and not lose your mind in the process. On its blog, Google calls that "time management."
"That way you can plan your itinerary to the minute," it says. "After all, you want to be sure you leave enough time to enjoy a cup of hot chocolate at your local sweets shop before heading to your dinner reservations. "
And last but not least, Google has improved its listings of department and service hours for your destination, whether it's a burger joint, a coffee shop, or a government facility.
"Plan your visit: People typically spend up to 3 hours here," was the note attached to the Dr. Martin Luther King, Jr. Library in San Jose on Wednesday morning.
As Google puts it, you now "have access to these various hours, so you'll know what time to pop by the pharmacy at your local drugstore or supermarket, when food delivery begins at a nearby restaurant (for those not looking to cook!), and what the service hours are at the auto dealership to get your brakes checked before hitting the road to see family."
NOTE: When we tried out the app, we found many locations did not yet feature the LIVE button. Even the Philz Coffee in Berkeley featured in the blog's demo was missing the real-time information promised by Google. Could the blog be more of the "fake news" that's populating the Internet of late? Or perhaps Google is simply rolling out the feature slowly and/or in selected markets? We've put in a call to Google so stay tuned.
Photo of Black Friday shoppers by Laura Oda/Bay Area News Group archives
Tags: Black Friday, Google, Retail, shopping