From the air, the site of Apple's new headquarters looks like a lovingly constructed creme brule.
The smooth swirls of caramel-colored earth where the husk of the former Hewlett-Packard Cupertino campus once stood looks downright delicious, at least to folks lucky enough to fly in helicopters and airplanes directly overhead.
Which is what Ron Cervi, KCBS news and traffic reporter, got to do recently. Mac Rumors was kind enough to share the pics Cervi got and we'll now share them with you here:
Ooops. Sorry. We meant to show you this: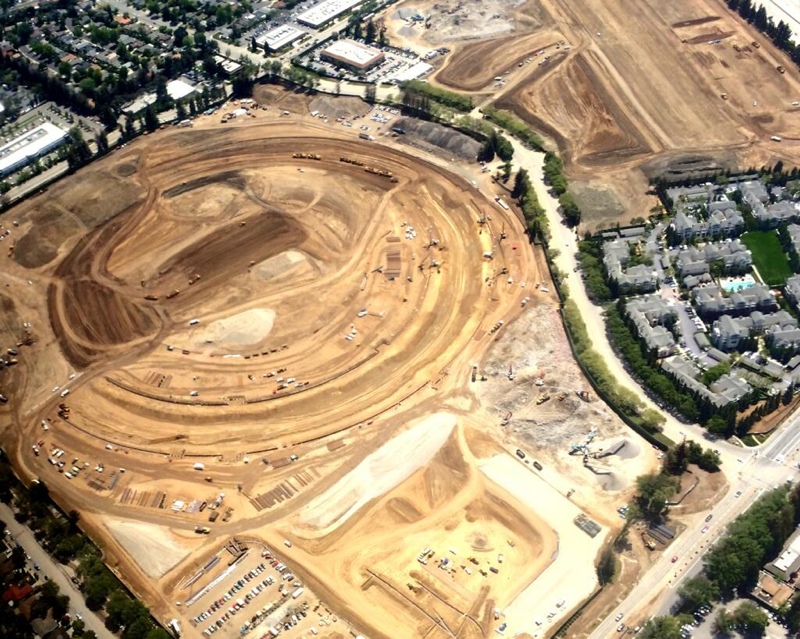 In typical no-nonsense Apple fashion, progress at the 175-acre site has been swift, moving as smoothly as the beveled edges of an iPhone 5S. The photo shows all of the buildings on the site have now been demolished and construction of the circular spaceship-like building designed by starchitect Sir Norman Foster appears to be imminent. After all, demolition began just a few months ago and the army of workers operating all that huge earth-moving equipment obviously wasn't messing around.
For more about the new HQ, check out my story from last October when I landed an exclusive interview with Apple CFO Peter Oppenheimer.
Credit: Mercury News
Tags: Apple